The first Friday in October marks National Manufacturing Day. The purpose of celebration is to build awareness of manufacturing employment and to inspire the next generation of manufacturing employees. As a paper bag manufacturer in the heart of "paper country" – we're proud to be part of a manufacturing environment that provides local jobs and serves customers all over North America. Manufacturing companies are among the top employers in the US and the jobs they provide offer attractive pay and benefits.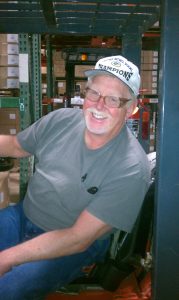 Manufacturing production in the US accounts for approximately 12% of the US economy, employing almost 13 million employees nationwide. Most recent data shows that US manufacturers contributed $2.38 trillion to the national economy in the fourth quarter of 2018. What's more, statistics show that for every employee hired in the manufacturing sector, four people are employed in other areas.
Manufacturing by the Numbers:
Manufacturing production accounts for 12% of the US economy
US manufacturers employ 12.82 million people (approx. 8.5% of the US workforce)
For every $1 spent in manufacturing, another $1.82 is added to the economy
Over the next decade, 4.6 million manufacturing jobs will likely be needed, and 2.4 million are expected to go unfilled due to the skills gap.
As a paper bag manufacturing company, we know the importance of educating and attracting future employees as we continue to grow. WCI continues to recruit and hire the best talent as we grow toward the future. Our motto is People – Packaging – Solutions and we seek to hire team members who are reliable, committed to safety, and dedicated to providing our customers with top-notch service and quality.
WCI is currently hiring for open positions in our Green Bay, WI facility:
To learn more about our open positions, visit WCI at the Brown County Job Fair on Wednesday, October 9. Or visit our website to download an application or view open positions. Resumes and applications can be sent directly to [email protected].