In 2018 our paper shipping bags, including Eco-Natural®, Eco-Shipper®, and Dura-Bag® grew in popularity, which caused some backups during the holiday season. Since then we've improved our processes and increased our capacity, but with e-commerce spending on the rise we expect that demand will continue to increase. Why is that? There are several reasons paper shipping bags continue to increase in popularity – and each reason has an impact on our distributors and their customers. Let's look into the trends and how we can work together to make sure your expectations are being met.
E-Commerce Growth
Trend: As more buyers purchase online and existing retailers continue to grow in size, the number of packages they purchase increases as well. And that means  increased demand for bag quantities from existing customers – and from new e-commerce businesses.
Trend: Online retail has opened the doors for home-based businesses, artisans, and entrepreneurs the ability to sell their goods globally from their home, studio, or small work space. Ordering smaller quantities of post-printed mailers is ideal for users in these categories.
Trend: According to Forrester, fashion is the second largest retail category behind grocery. Online fashion sales are expected to rise to 36% of global fashion sales by 2022 (which sounds far away but it's only 3 short years…wow!). WCI mailers are popular with clothing retailers because they are attractive, sustainable, and lighter to ship than boxes.
Each growth trend affects the number of paper shipping bags produced in our manufacturing facility. As online retailers grow, their needs change. A small clothing company may start out purchasing a case of 250 post-printed mailers but a year later, they've grown and now purchase 5,000 bags quarterly. That's not only a growth of the number of bags they purchase, it means the product will now run in-line rather than being post printed. As order sizes grow, it impacts the capacity on each machine causing lead times to fluctuate.
Packaging as a Marketing Channel
Trend: According to Mintel, the trend toward sustainable packaging options continues to increase in 2019. Consumers are also starting to demand transparency in environmental claims. Eco-Natural® and Eco-Shipper® are both recyclable, biodegradable and compostable paper mailers made from recycled materials that are FSC-certified. Use your bag for more than just your logo and return address – print a message that reinforces your brand and commitment to the environment.
Trend: Custom packaging with brand messaging carries the customer experience from laptop to doorstep. E-commerce retailers continue to use humor and custom messaging on packages to build their brand. Printed shipping bags with one-case minimums from WCI mean that even the smallest business can set themselves apart.
As demand for custom printed paper shipping bags grows, this too, will affect the lead times. Custom printed mailers take longer to produce and ship than stock bags that are in the warehouse ready to ship. For customers making the switch from plain, stock bags to custom printed bags there will be additional work on the front end. Be sure to review our flexographic printing capabilities for your bag before placing your order.
What do these trends mean for our distributors and their customers?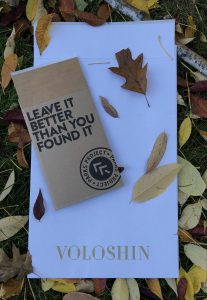 We'll do our part to make sure we're operating at maximum capacity and creating efficiency throughout the ordering and production process. But we still need help from you! That means ordering earlier and being prepared. Here are some tips to help you prepare and place orders for the fall season:
Order Standard Sizes: During busy times, custom bag sizes require machine modifications that are time-consuming and affect lead times. Standard sizes will have quicker turnaround and stock availability.
Forecasting & Planning: Obviously, knowing what you will need and planning appropriate amounts will be key to you having enough product on hand to make it through your busy season. This article from SKULabs may be helpful if you're new to the inventory planning game.
Plan Ahead: We can't stress this enough. Current lead times are posted on our website, but are subject to machine time and availability. They're updated quite often as we get into the busy season. If you need your product by a specific date, be sure it is indicated on your purchase order. The earlier you order, the better off you'll be. If you are in a bind, ordering a different size or quantity can affect lead time. Call our customer service team to see what your options are. We're here to help!
Details, Details, Details: Ensuring all the details on your purchase order are accurate can reduce processing time. Be sure to include:

Accurate shipping address
Complete product description (bag size, paper color, closure, bag type)
At placement instructions (having your designer use a template is helpful)
Correct ink colors (PMSu ink colors)
Quantity

Communication: Distributors can stay updated on your order status throughout the process

Before ordering – check lead times so you can accurately advise your customer how long
During order processing – quickly return emails and phone calls from our customer service and art departments. Lead time begins when all approvals are received (not when you send the order in!). Delays in receiving approvals or information will delay your order.
After approvals – you can check order status and expected ship date on our website. Questions? Call our customer service team and they'll be happy to help.
Sources: https://go.forrester.com/blogs/ecommerce-will-account-for-36-of-global-fashion-retail-sales-by-2022/, https://ecommerce-platforms.com/articles/5-future-ecommerce-trends-of-2019, https://www.mintel.com/press-centre/retail-press-centre/mintel-announces-top-global-packaging-trends-for-2019-and-beyond