Last summer we ran an informal experiment comparing paper shipping bags, like Eco-Natural, to a biodegradable plastic one. Much has been said about eco-friendly plastics and we wanted to see what the buzz was all about. Well, it's finally spring in Wisconsin (at least it was last week) and the snow has melted. So it was time to get out in the garden to see how our test subjects fared through the snow, ice and melting process.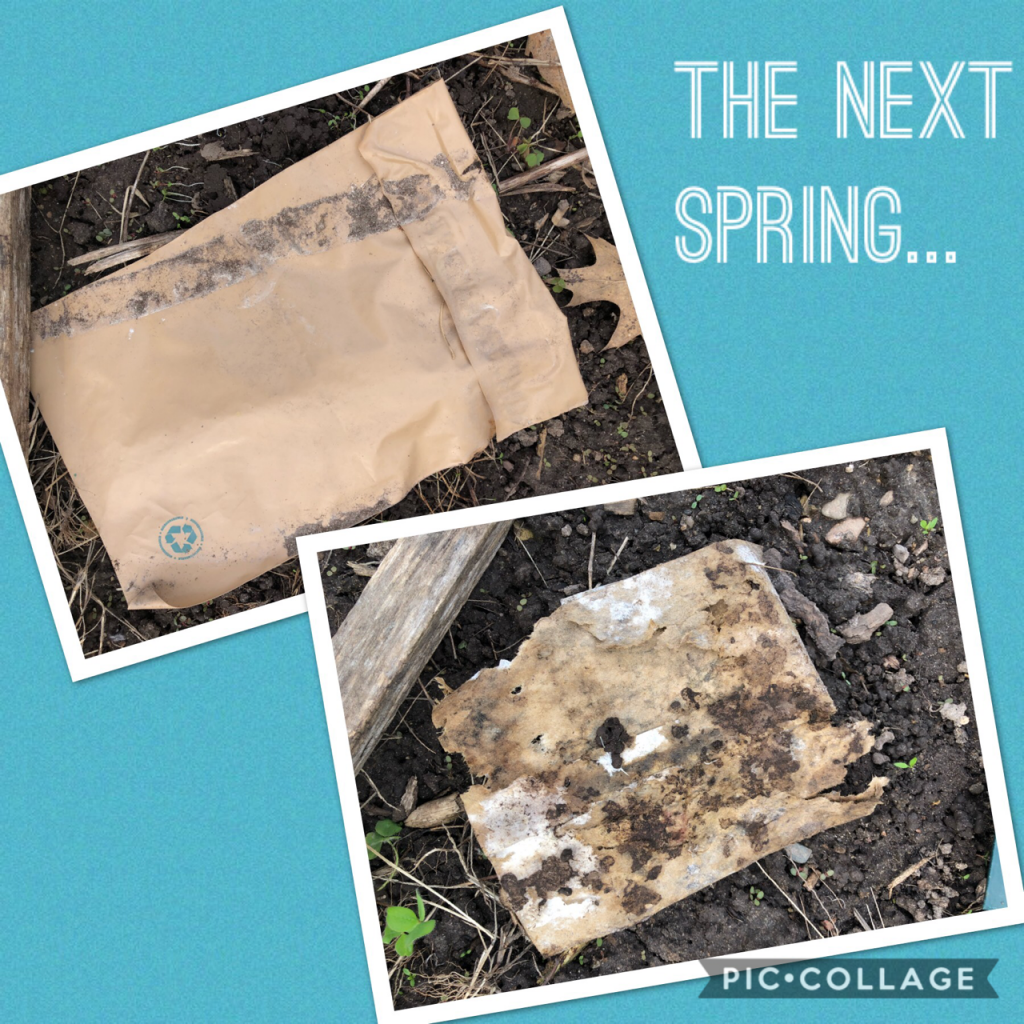 As you can see, the paper bag is almost nearly decomposed, and as soon as the garden is tilled, it will become part of the soil. The biodegradable plastic bag, however, is still very much in tact and shows no signs of breaking down.
A recent study by the University of Plymouth in the United Kingdom confirms what we discovered to be true. According to their study, biodegradable plastic bags are capable of holding "full loads" even after as much as three years.
Research Fellow Imogen Napper, who led the study as part of her PhD, said: "After three years, I was really amazed that any of the bags could still hold a load of shopping. For a biodegradable bag to be able to do that was the most surprising. When you see something labelled in that way, I think you automatically assume it will degrade more quickly than conventional bags. But, after three years at least, our research shows that might not be the case."
The research indicates that compostable plastic bags, like the one pictured above, may break down faster in a marine environment – or in industrial composting facilities with ideal conditions. But for people expecting that biodegradable or compostable plastics will break down quickly in a natural environment, they may be surprised.