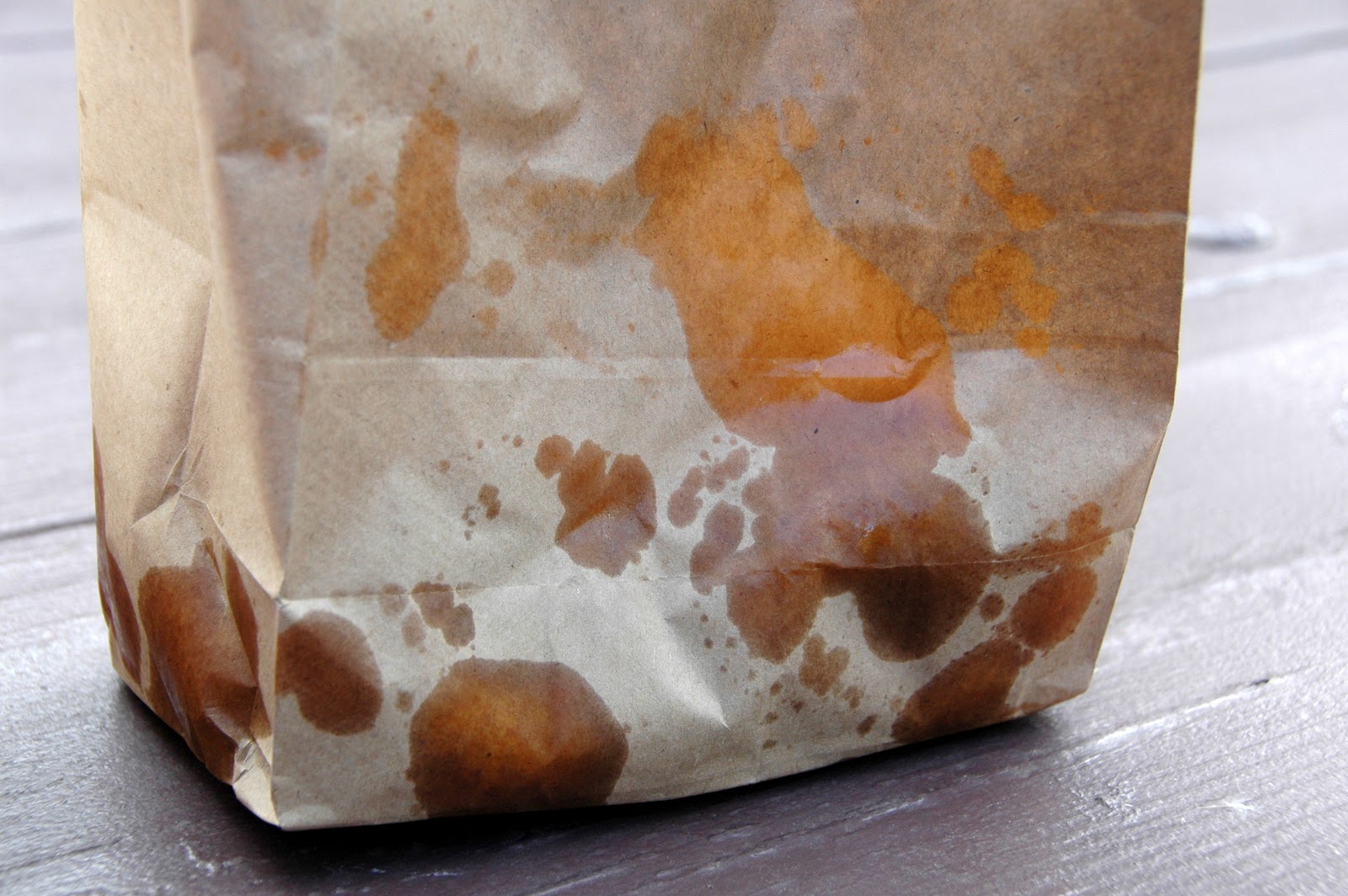 Don't let a greasy bag give your restaurant an unappetizing appearance. Plain kraft paper bags are an inexpensive option for packaging many items. But products that contain oils or grease require a different type of bag entirely. That's where we come in.
WCI manufactures three distinct grease-resistant bags. Glassine, waxed paper, and grease-resistant paper each have unique qualities that make them ideal for packaging greasy or oily items. The product you're packaging, your print requirements, and your budget affect which paper is the right choice for your business. See them in action – check out our surface property experiment!
All three different paper grades are safe for food contact, maintain freshness, and resist grease. But there are other factors to consider – like environmental implications and available sizes. To help retail, food service, and bakery customers select the best possible bag for their products we've outlined some of the key items to consider:
Glassine: A smooth, glossy paper manufactured by a process called super-calendaring. Provides a clean grease barrier for foods like candy, cake, chocolate, bread, potato chips, soaps, cookies, greasy or oily foods, pickles, egg rolls and more.
Features:
Environmental Impact:

Recycled content: up to 20% (WCI bags are made with a glassine that starts from 100% sustainability managed forests)
100% recyclable, biodegradable

Availability:

Available as a custom item in sizes ranging from: 2" wide to 11" tall.
Glassine-lined Gourmet bags are in-stock and ready to ship. Choose from three standard sizes and a variety of colors.
Custom printing or hot stamping options as low as one case. Truckload quantities and volume discounts available.
Dry Wax Paper: Paper coated on both sides with wax to become resistant to moisture. Dry wax paper undergoes a process where wax is driven into the sheet, leaving no surface residue. This means no wax will transfer to the product inside the bag. The wax coating prevents moisture from passing in either direction to extend freshness of food inside the bag. Wax bags are most often used for: bakeries, cookies and other baked goods, sandwiches, pizza and "doggy" or leftover bags.
Environmental Impact:

Not recyclable or compostable – wax makes paper moisture-resistant and therefore paper won't be broken down by water in the recycling process. Like grease and other residue, wax cannot be removed from the paper during recycling.
Can be applied to 100% recycled natural kraft for a natural appearance.

Availability:

Offered as a custom option on select bag sizes. Minimums and sizes per quotation. Please contact our sales team for more information.
Grease-Resistant Paper: White or natural kraft paper made with a grease-resistant coating applied to inhibit grease penetration or staining. Provides a superior printing surface, making it a great option for branded restaurant or food packaging. Less expensive than waxed bags, they're an affordable option for packaging greasy or oily foods including French fries, sandwiches, pretzels, burgers, hot dogs, potato and tortilla chips, corn dogs, fried foods, bread sticks, pastries, cheese curds, and more.
Features:
Environmental Impact:

100% recyclable, biodegradable

Availability: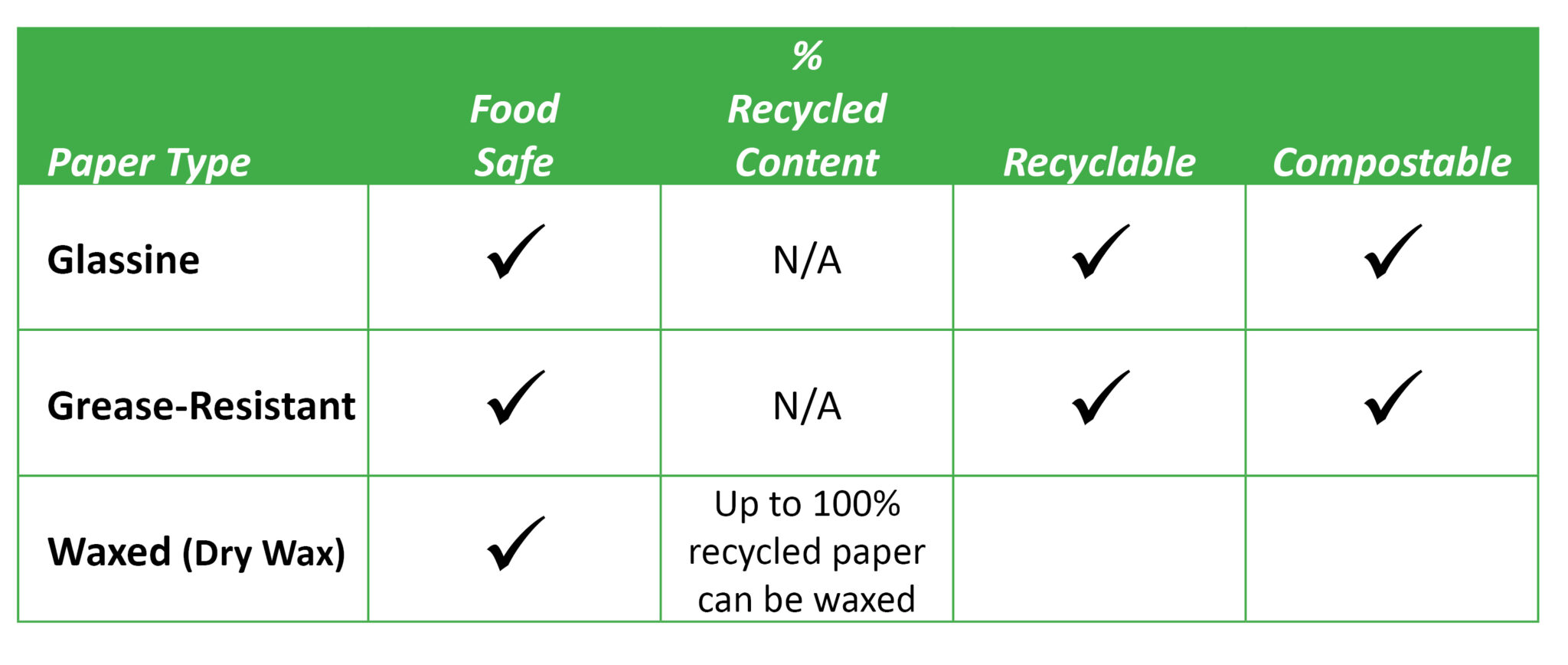 WCI is pleased to provide packaging solutions for the restaurant and food service industries. Visit our website today for more information on food and retail packaging options.