This summer, Wisconsin Converting, Inc. (WCI) celebrates 30 years of service to the packaging industry. When John C. Brogan purchased the bag converting operation from Thilmany Pulp & Paper, he was optimistic despite "knowing nothing" about paper converting.
"We moved the bag machines from Kaukauna to Green Bay, where we had a building ready for immediate occupancy and we just got moving," says Brogan. "The first couple of years we muddled along servicing Thilmany customers but eventually we carved out our niche and formed our own identity, servicing smaller runs for the retail market and providing custom-made solutions to industrial customers."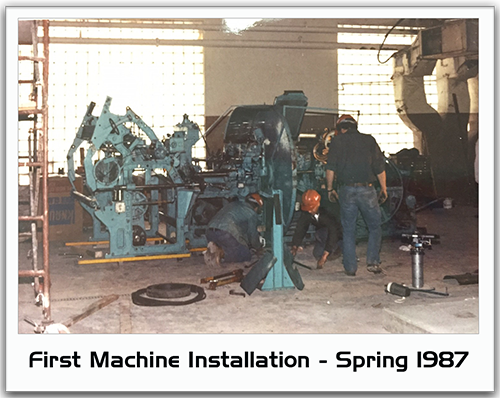 In April of 1987, the first paper bag manufactured in our Green Bay, Wisconsin plant was a plain, 8 1/2 x 11 black merchandise bag. WCI now serves a growing distributor base of nearly 1,500 packaging distributors in the United States and Canada and offers many different printing and converting capabilities. Our Green Bay facility houses machines for paper bag manufacturing, flexographic printing, post printing, hot stamping, and sheer cutting.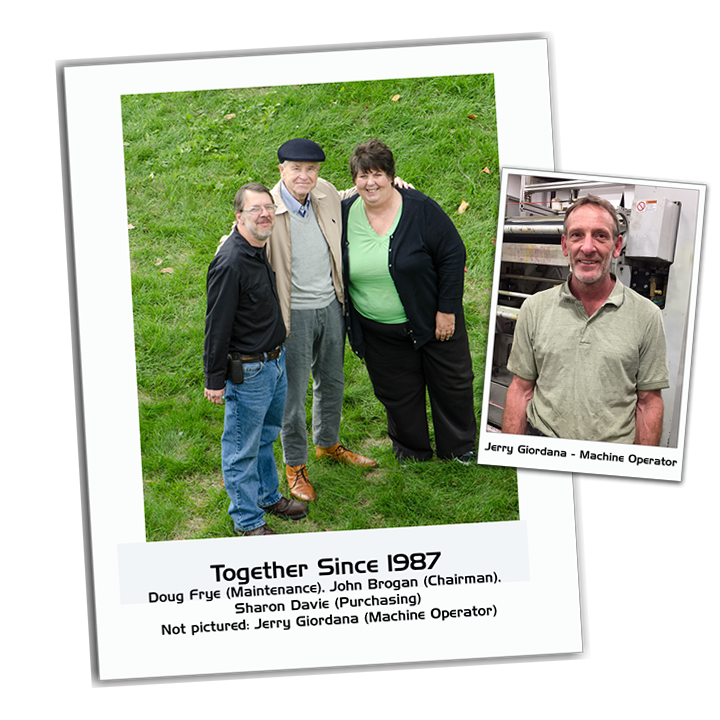 As a Midwestern, family-owned organization, we pride ourselves on providing friendly, personal service and high-quality products for the retail and food service markets. Our team has grown since 1987, and we're pleased to say that 22% of our workforce has been with WCI for 10 years or more. In fact, we have three employees who have been with us since 1987 and have been integral in our success.
In the beginning, WCI manufactured only pinch-bottom merchandise bags in white, natural and a handful of standard colors. In keeping up with trends, we've updated our stock colors to include popular and seasonal colors. To meet bag legislation compliance for single-use bags we've made the transition to 100% recycled natural paper for many of our products. We've also added heavier basis weights, grease-resistant options, glassine, and other custom converting options to serve many industries.
As a leader in the retail industry, we introduced our first paper mailer, Dura-Bag®, to the market in 1989. This reinforced kraft shipping bag was manufactured for the catalog industry and has grown exponentially with the invention of the Internet and online sales (who knew!?!).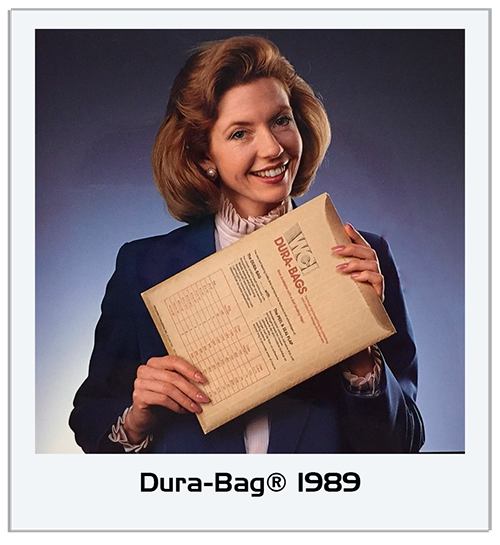 In addition to the Dura-Bag®, WCI has since added the Eco-Shipper® and Eco-Natural linerboard mailers to serve online and catalog retailers seeking alternatives to corrugated boxes and poly mailers. Brogan says, "When we opened our doors 30 years ago, we certainly never could have imagined the Internet or the boom of online retail – but it's certainly had a major impact on our business."
Starting in 1995, additional machinery was purchased and SOS bags were added to the packaging line-up at WCI. Since then, our SOS bags have become a staple in the foodservice, retail, and grocery markets.  In addition to our standard colors, these popular bags are also available in heavyweight hardware bags and grease-resistant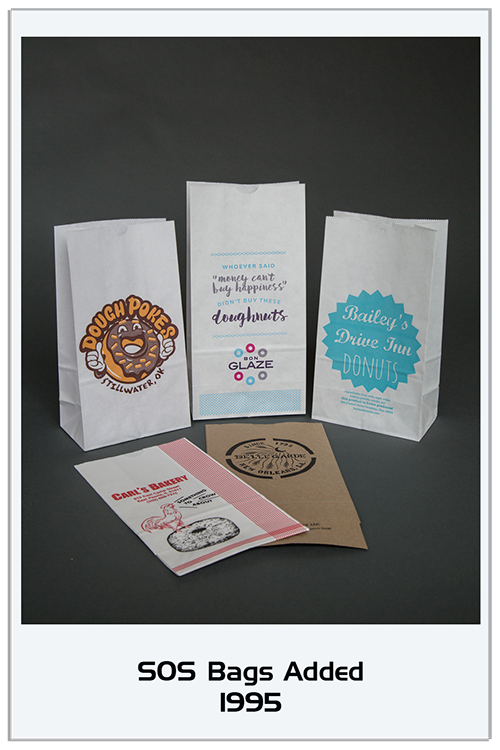 paper which makes them useful for packaging oily foods and baked goods.
"Adding the SOS line was a great way to better serve our distributors and provide them with a single source for purchasing merchandise and SOS bags," says President Rich Bierman, who has been leading the company since 2001. "We are in constant pursuit of increasing our capabilities and improving the customer experience through new technology and a personal touch. We want customers to know they can count on us for creative solutions and quality products."
As part of our mission to serve "Main Street USA" by providing small-run custom printed bags, hot stamping and post printing were added to help small packaging distributors be able to offer one-case minimums on branded packaging. The ability and willingness to print and drop-ship product in small quantities sets WCI apart as a manufacturer.
To increase efficiency and improve our manufacturing flow, in 2007 WCI added almost 15,000 square feet of warehouse and manufacturing space with an addition that expanded on the tunnel connecting the production facility and warehouse. This later made room for additional bag machines which made it possible to produce SOS bags larger than 16#.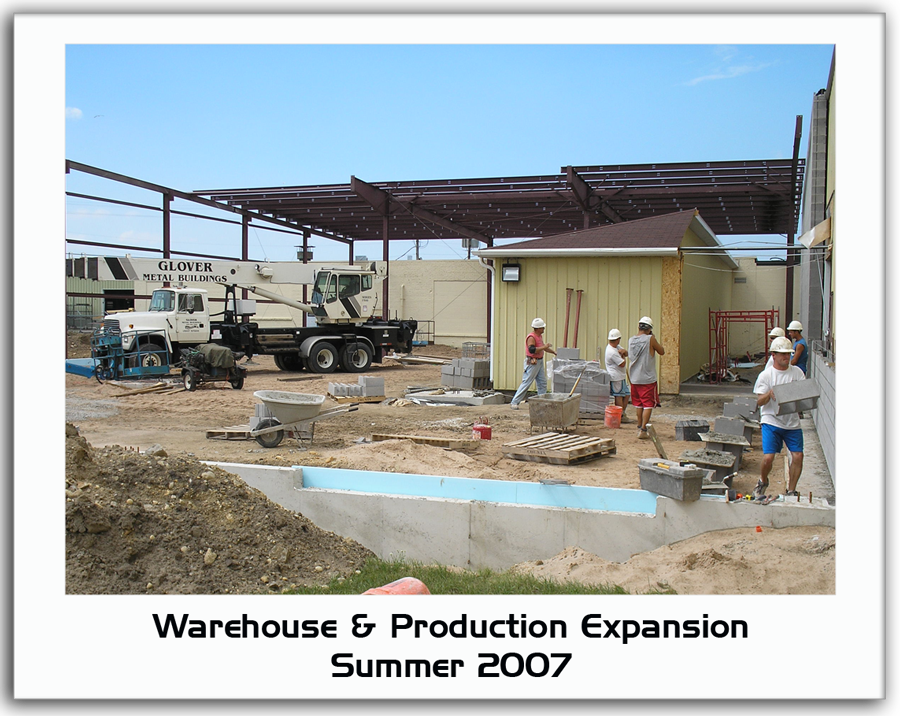 People. Packaging. Solutions. That's who we are and what we're about. Bierman says, "For 30 years our distributors and our internal team have made coming to work exciting, challenging, and fun. Our goal is to look back in another 30 years with more stories of success. We can' wait to see what the 'next big thing' is that changes the way we do business."