Surface Property Experiment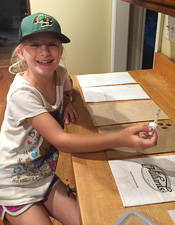 Summer can be long (for parents), so we enlisted the help of this soon-to-be third grader in a little paper bag experiment. The assignment was to perform a test on several grease-resistant papers and photograph them over time to better illustrate the varying levels of resistance.
The 35# white and natural kraft are shown as a "control" as they have no grease-resistant properties. The results? See for yourself!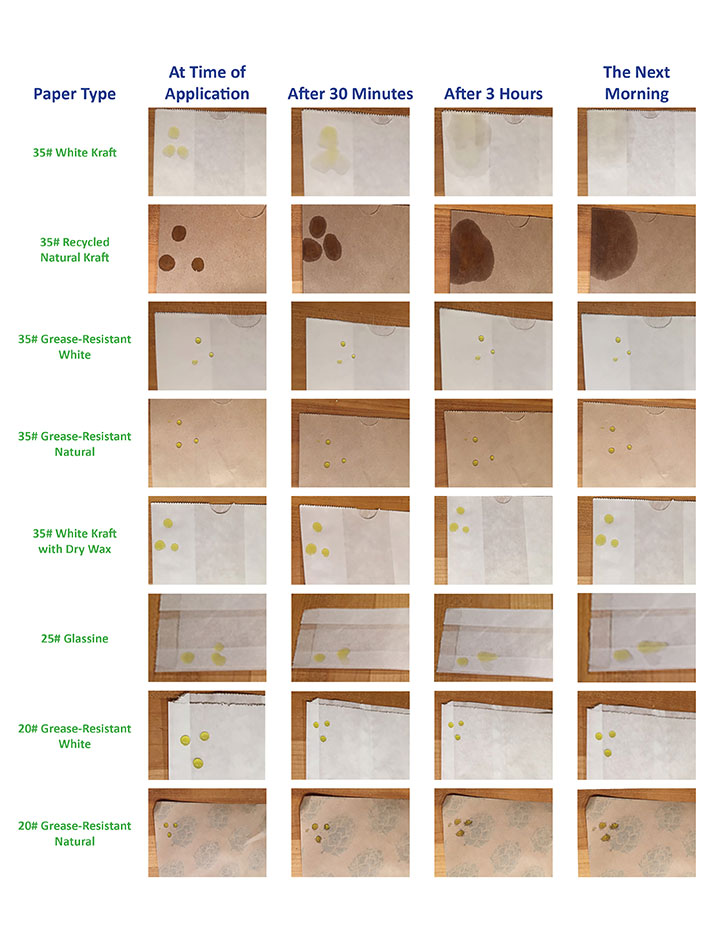 Which one is right for your product? Read our helpful guide.