Wisconsin Converting has one of the most extensive stock bag inventories of any paper bag manufacturer.  Customers are always coming up with new and interesting uses for bags, sometimes even our wide-ranging selection of stock products may not fit their needs.  They may need something larger or smaller, heavier or lighter, one color or three colors, flat or gusseted….you get the picture. We have the capability of making literally thousands of variations of paper bags and mailers.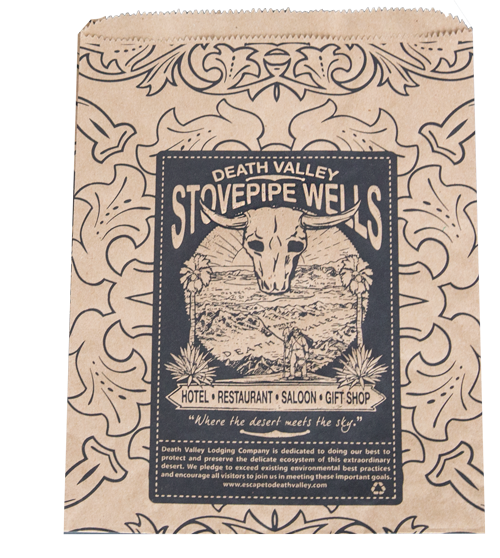 Our goal is to turn around quotes in one business day (or less!) whenever possible. In order to expedite your quote and to ensure we get you an accurate price, we need some precise information from you.
Here's what we need to know:
The quantity.  Please ask the customer about their real quantity needs.  Asking us to quote on 5M to one million bags tells us your buyer may not know their real needs. Call our sales staff and they'll do their best to guide you!
The type of bag.  An SOS (lunch style) bag? A merchandise (pinch bottom) bag? A shipping mailer?  If a mailer, do they want a Peel and Seal closure?
The size of bag.  Is it a stock size or custom size?  Regardless, what are the dimensions (indicated in inches in the following manner: width x gusset x height).  If an SOS bag, it's helpful to use the standard # designation, i.e. 2#, 4#, 6#, etc. Does your customer need the exact size – or is our closest standard acceptable? We can do bags as small as 2″ wide and as large as 58″ in length, depending on bag type.
The paper.  The paper color? The basis weight? Is it Kraft, is it grease-resistant or a wet-strength paper?  Do they want a special non-stock paper? Depending on the size and type of bag, they can be made from paper ranging from 20-126# in basis weight in a variety of standard colors.
Specialty Converting.  We offer a number of specialty options including banding  or shrink wrapping in smaller quantities, dry wax or waxed bags, duplex bags, poly-lined bags, bags that are shear-cut to achieve a flat edge, have pin-holes or perforations, and more.
Printed or plain.  If custom printed with a logo or promotional message, how many colors will be used?  Will the bag be printed one side or two?  If the bag is gusseted, is there printing in the gussets?  Printing in the gussets makes it a two-side printed bag. View our printing specifications.
Ink color/foil color.  Is the ink selected from our list of stock ink colors or are they special PMS blends? If a special PMS blend there will be an additional fee.  If using one of our stock metallic inks, 15% will be added to the total bag cost.  Is the foil from our stock color offering or is it a special order foil? Additional fees, and minimum order may apply for special-order foils. View our stock ink & foil colors.
Percentage of ink coverage.  How much of the bag surface is covered by ink?  Less than 25%?  40%? 75%?  This determines the cost of the printing plates, if the coverage will impact run speeds on the bag making equipment (especially if there is printing in the gussets), and the amount of ink needed to complete the job – particularly true for special PMS blends that must be mixed.  If you are uncertain about the ink coverage and you have an existing bag send us a picture.  Or, send us the art and we'll determine the coverage for you.
Carton pack.  Our Price Book Packaging Guide specifies the carton pack for all stock bag sizes.  However, if a different carton pack is required please let us know.  Special packing requests may require a made-to-order carton.
Shipping.  Larger orders may qualify for free freight, based on their weight or total number of cases.  If not, and you would like us to give an estimate on shipping costs, please indicate the city and zip code to which the product is to be shipped.  If it is a residence and requires a lift-gate, and/or inside delivery, let us know that as well as trucking companies often have additional fees for such things.
Price. If this is a bag previously manufactured by another vendor, do you have an idea of what the customer paid for it?  If it's a new bag does the customer have a budget for the project?  If we know this information we can possibly offer options to keep the project within the budget.
The more information you can provide us, the more accurate and useful the quote we can provide you. Please use this helpful "cheat sheet" to help request your next custom quote!