For many retailers, selecting the right package for shipping your product can be overwhelming – or terribly underwhelming – depending on which product you choose. Don't miss the opportunity to deliver your brand message to your customer's doorstep. With this simple guide, you can easily determine which WCI shipping bag is best for your business. Read through it and download the PDF version to use on sales calls. 

Think Outside the Box
WCI shipping bags are preferred by retailers and fulfillment houses nationwide for their durability, appearance and, most importantly, cost savings. Paper linerboard mailers also provide an environmentally-friendly alternative to poly shipping bags or cartons packed with void fill.
---
Why choose WCI mailers?
• Reduced shipping and handling costs. WCI mailers are convenient to stack, store, and pack. No assembly, no tape, and no fill. Just pick, pack, seal, and ship! Volume and output increase – more packages can be shipped in less time. Our compact mailers take up less space in the delivery truck, translating to tremendous savings as shipping companies make the transition to dimensional-weight shipping rates.
• Durability. WCI mailers are manufactured with strength and security as top priority. High-quality materials are used for the envelope and for the seal, keeping dirt and moisture out and delivering product intact.
• Aesthetics. Branding packaging with your logo is important to creating the ultimate customer experience and making a positive impression when their package is delivered. Our low
minimums on custom printed mailers mean businesses of any size can deliver their message directly to their customer's doorstep.
• Environmental Commitment. WCI is proud to manufacture shipping mailers that are 100% recycled, 100% recyclable, printed with waterbased inks and made in the USA. WCI takes
very seriously our commitment to being good stewards of the environment. We have sought out and aligned ourselves with some of the most respected and conservation-minded paper companies in North America. Most of the mills we purchase from subscribe to third-party certification from Sustainable Forestry Initiative (SFI) or the Forest Stewardship Council (FSC).
---
Don't take our word for it! Here's what people who actually use our mailers say…
"Not only are we improving our eco-friendliness, and saving on shipping costs, but our shipment branding has never been stronger."

"We proudly ship our products in Eco-Naturals! We have eliminated the use of tissue paper and other wasteful embellishments because we believe that our packaging is pretty enough on its own. It's like mailing out a gift."

"We love Eco-Naturals because they are truly eco-friendly, with no bleaching and can be 100% recycled. We also love how much money it saves us using flat envelopes instead of boxes to ship our orders!"

---
Choosing the Right Mailer
WCI shipping bags are available in several price points and substrates. But no matter which mailer you choose, you
can count on quality, durability, and unmatched service before – and after – the sale. Stock and custom options offer a variety of packaging solutions for products of every shape and size. Stock and custom printed mailers are available in one-case minimums, making them ideal for businesses or promotional shipments of any size.
Learn more about our complete line of shipping bags below, or call our packaging experts for the fast-track to choosing the right right mailer for your product.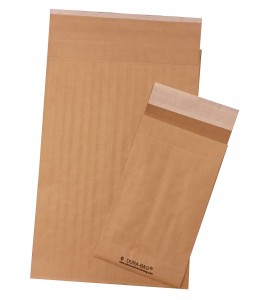 Dura-Bag® fiberglass reinforced mailers.
Preferred by retailers and fulfillment houses for durability and strength, these lightweight kraft mailers are built to withstand the rigors of the shipping process – and look good doing it. Dura-Bag® heavy-duty shipping bags are manufactured with two sheets of 35# natural kraft paper, reinforced with crisscross fiberglass strands laminated between them for additional strength. Lighter than boxes and stronger than a traditional paper envelope, Dura-Bag® shipping bags will reduce shipping costs on non-fragile shipments including clothing, books and manuals, and promotional materials. Available with or without Peel & Seal closure.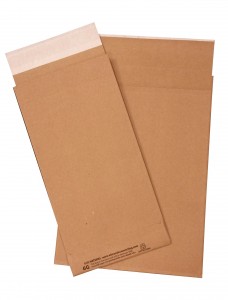 Eco-Natural 100% recycled kraft mailers.
Businesses looking to deliver an environmentally friendly message to their customers choose Eco-Natural shipping bags because they are lightweight, strong, and eco-friendly. Manufactured with 90% Post-Consumer recycled natural kraft linerboard, Eco-Natural mailers are biodegradable, printed with waterbased ink and 100% recyclable. Reinforce your commitment to the environment without sacrificing quality or durability.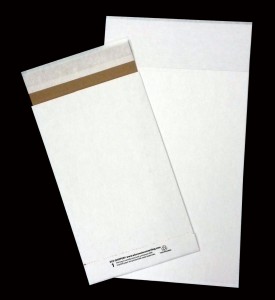 Eco-Shipper® recycled white kraft mailers.
Made from quality recycled linerboard, Eco-Shipper® mailers contain a minimum of 50% recycled fibers and feature a white outer finish. Easy to load and pack, they are a favorite among retailers who want an aesthetically pleasing shipping bag that supports their brand image and a strong environmental commitment.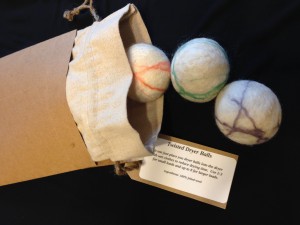 Stock Shipping Bags.
WCI Dura-Bag®, Eco-Shipper®, and Eco-Natural mailers are stocked in a wide range of popular sizes, ranging from 4" x 8" to 12 1/2" x 4" x 20". Convenient Peel & Seal closures and reduced static cling make our paper mailers popular with fulfillment houses and online retailers. WCI mailers truly deliver when it comes to reducing shipping costs, increasing packing productivity, and maintaining security. Take a plain stock bag and post-print or hot stamp your logo with one-case minimum orders.
Custom Shipping Bags.
If our stock mailers can't effectively package your shipment, we offer a variety of custom options including Rip-A-Tape resealable lip, custom sizes, alternative paper options, duplex paper mailers, custom printing, hot stamping, and more. Our packaging experts are here to create solutions for your business. From one case to truckloads, WCI is THE source for custom paper shipping bags.
---
Making the Change
You've reviewed the data, and want to discover the benefits of WCI mailers for yourself. Now it's time to take the next steps:
• Call or email our packaging experts. They can be reached at (920) 437-6400 or at [email protected]
• Request samples of the size(s) and type(s) of bags you are interested in. We recommend testing more than one mailer. Many people evaluate more than one style of bag before purchasing. See
what works best for your business.
• Ask for a price quote. We'll need to know some details:
• What type(s) of bags are you interested in?
• What size do you expect would fit your product?
• Will you want them plain or custom printed?
• How many would you like to order? The more you order, the lower the price.
Some Suggestions:
• Promote the new packaging. Tell customers why you've made the change. Whether you're touting your commitment to the environment or keeping prices low by saving costs, let them
know what's in it for them!
• Get customers involved . Ask your loyal customers for feedback on the shipping bags. Include a comment card they can mail back or go Online to complete. Did the package arrive in good order? How did the appearance of the shipping package affect their buying experience?
• Ask for employee feedback. Most customers tell us that the ease of ordering, quality and reduced packing time improve employee satisfaction and productivity. It's important to get feedback from your shipping and fulfillment teams during testing and implementation of a packaging change.