Pencils of Promise
When traveling through India, Pencils of Promise ("PoP") founder Adam Braun came across a young boy. When asked if he could have one thing in the world what it would be, the boy answered "a pencil." The simple gift of a pencil opened a world of possibilities for that boy – and now others. One interaction sparked an idea to help solve a need for education worldwide.
PoP is a for-purpose organization founded in 2008 with the goal of increasing access to quality education for children in the developing world. PoP works with communities across the globe to build schools and create programs that provide educational opportunities for children, no matter where they were born or what resources they have.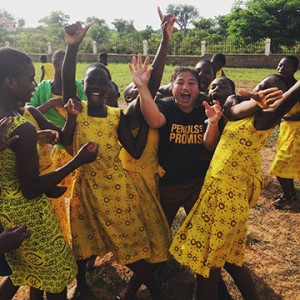 To date, PoP has built over 325 schools and provided access to education to more than 33,000 students throughout Ghana, Guatemala, Laos and Nicaragua, establishing itself as a leader amongst the innovative global nonprofits working toward sustainable social change. Pencils of Promise is known as a school building organization that provides access to education, but is evolving into a learning organization focused on quality education outcomes. With a dynamic approach to ensure quality education through their programs, PoP is reshaping the landscape of education in the developing world.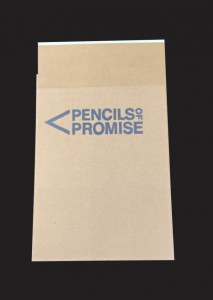 PoP purchases Eco-Natural shipping bags through a distributor and uses them to ship fundraising merchandise including t-shirts, sweatshirts, and books.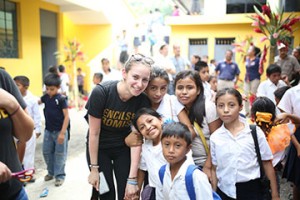 According to Olivia Wittels and Adam Ho, both on PoP's Marketing team, PoP chose to use 100% recycled Eco-Naturals because of the recycled content, recyclability, and because the natural appearance aligns with their brand.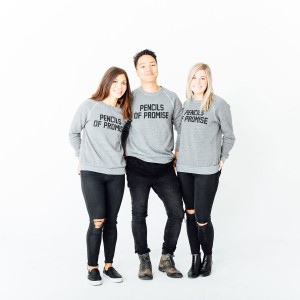 WCI is proud to manufacture bags that are helping this wonderful organization make a difference in the lives of children all over the world. To learn more about PoP or to find out how you can help support their efforts, visit the PoP website or follow them on Facebook, Twitter, or Instagram.