Over the next several months, online retailers and other businesses who ship product regularly via UPS or FedEx will be forced to re-evaluate their packaging methods. The switch to dimensional weight shipping rates is effective this month for both carriers with the intention of reducing the sizes of product packaging to allow them to carry more product and eliminate "dead" space in trucks.
This article from Reuters is a good summary of the change to dimensional weight rates and how it's expected to impact the economy and future of shipping – including how some shippers will likely make the change to using USPS, which still charges by weight.
If you are a small-to-medium sized retailer (or a distributor who services that market) looking to reduce the size of your packaging without compromising your branded look, changing carriers, or losing the protection offered by cartons – consider the switch to WCI mailers.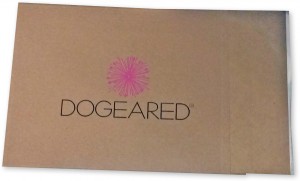 A WCI distributor who has seen a major uptick in mailer sales by customers anticipating this change says her online retailers are choosing WCI shipping bags partly because they look so attractive. "For online businesses, the packaging they choose is their storefront – and compared to poly mailers the paper alternatives just look better," she says. "Top it off with being competitively priced and manufactured with recycled paper and being 100% recyclable, and it's a no-brainer for my customers."
We offer a variety of shipping bag solutions that often cost less than cartons to buy – and save on shipping costs!
Dura-Bag® is manufactured with two sheets of natural kraft paper, reinforced with fiberglass threads for maximum strength and security. Ideal for shipping lightweight items like jewelry and video games or other small electronics these mailers are less rigid than the linerboard shipping bags and ideal for durable goods or goods already in plastic containers.
Eco-Shipper® and Eco-Natural linerboard mailers are a 100% recycled and 100% recyclable shipping bag ideal for clothing and other lightweight items. Preferred by retailers like Tommy Bahama, Ann Taylor, Old Navy, and Gap, they offer an environmentally responsible shipping option that will save shipping costs and look good doing it!
With a white exterior, the Eco-Shipper® is an excellent choice for promoting your business with a professional, clean appearance. Eco-Naturalmailers are made with the same high quality and offer a natural kraft shipping bag that looks and feels "all natural." Both shipping bags come with peel and seal closure, making them easy to fill and handle.
All WCI shipping bag options are available in a variety of standard flat and gusseted sizes that can also be custom printed in one-case minimums. That means businesses of any size can effectively promote their business and still save on shipping costs.
If your lightweight items need a custom-fitted solution, our packaging experts can help! Call today to discuss minimums and requirements.