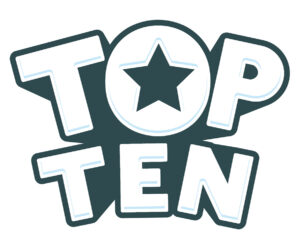 At the beginning of the year, many people make resolutions to lose weight, spend more time with family, get a new job – or whatever they feel will make them happier or healthier in the New Year. If 2021 is the year you are ready to make a career change, here are the Top 10 Reasons you should consider joining the WCI production team:
Pick Your Shift! We offer several shift options for many positions in our manufacturing facility and warehouse. If you need a schedule that can accommodate your life, we can help. Shift options include:
· 3 days – 12-hour shifts (3 Days On / 4 Days Off)
· 4 days – 10-hour shifts
· 5 days – 8-hour shifts
· Opportunities available to work 36 hours and be paid for 40 hours
· Overtime opportunities
The People. When asked why they're glad they made the change to WCI, 100% of new employees answer that the friendly and helpful people are what makes WCI a great place to be. More than 30% of our workforce has been here for 5 years or more – several have been here for all 33 years of our history. A lot of that has to do with the people we choose. One long-time WCI team member said it best when he said, "my coworkers have become a second family. We look out for each other and want to see one another succeed."
Room for Advancement. Whether you're new to manufacturing or a seasoned professional, we have openings for every skill level. Joining the WCI team as an entry level machine operator opens the doors to higher skilled positions as you learn and grow in the organization. We have a history of promotion from within and giving our team members opportunities to flourish.
Our training and mentoring program helps new hires get up to speed in less time. From the moment you walk in the door, your training begins. That means you can contribute more quickly and feel good about your progress. Continuous improvement efforts ensure there is always more to learn and gives you an opportunity to be part of our advancement as a company.
You Can Make a Difference. Regardless of department or title, our employees are encouraged to step up and speak up. Being a small company means less red tape, open-door policies, and the ability to make a positive impact on our organization and its customers from every level.
Non-Corporate Atmosphere. We like to think of ourselves as a small company with big ideas. When people come to WCI from other places, they appreciate the personal, family-oriented atmosphere. We're big enough to provide great opportunities and small enough to care about our employees and their families.
Competitive Pay & Benefits. Our competitive pay and affordable benefits ensure that our team members and their families are well cared for physically and mentally. Providing health, dental and vision insurance as well as a generous 401(k) company match, tuition reimbursement and more.
Stability. WCI has been in business since 1987 without a single production layoff in company history. We remained at full staff during the Covid-19 pandemic as an essential employer that provides packaging to the food and medical industries. As many people are faced with lack of employment during today's climate – we are hiring, adding shifts, and looking for great people to join our team. If you've got a positive attitude and a willingness to learn – we are hiring people looking for a long-term place to work and thrive.
New Challenges. Each day at WCI presents new challenges and opportunities to learn, improve and better serve our customers. If you like to come to work knowing that you'll be held to a high standard and given a chance to improve yourself and the company – we can win together.
Location. Our production facility is conveniently located on the east side of Green Bay and a short drive from surrounding cities like DePere, Bellevue, and Allouez. Because we're just minutes off Highway 43, WCI is also a relatively short drive from Door County, Oconto, Marinette, Manitowoc and the Appleton area. For those requiring public transportation, we are on the Orange Zippin Line of the Green Bay Metro which serves Green Bay, De Pere, Allouez, Ashwaubenon, and Bellevue.