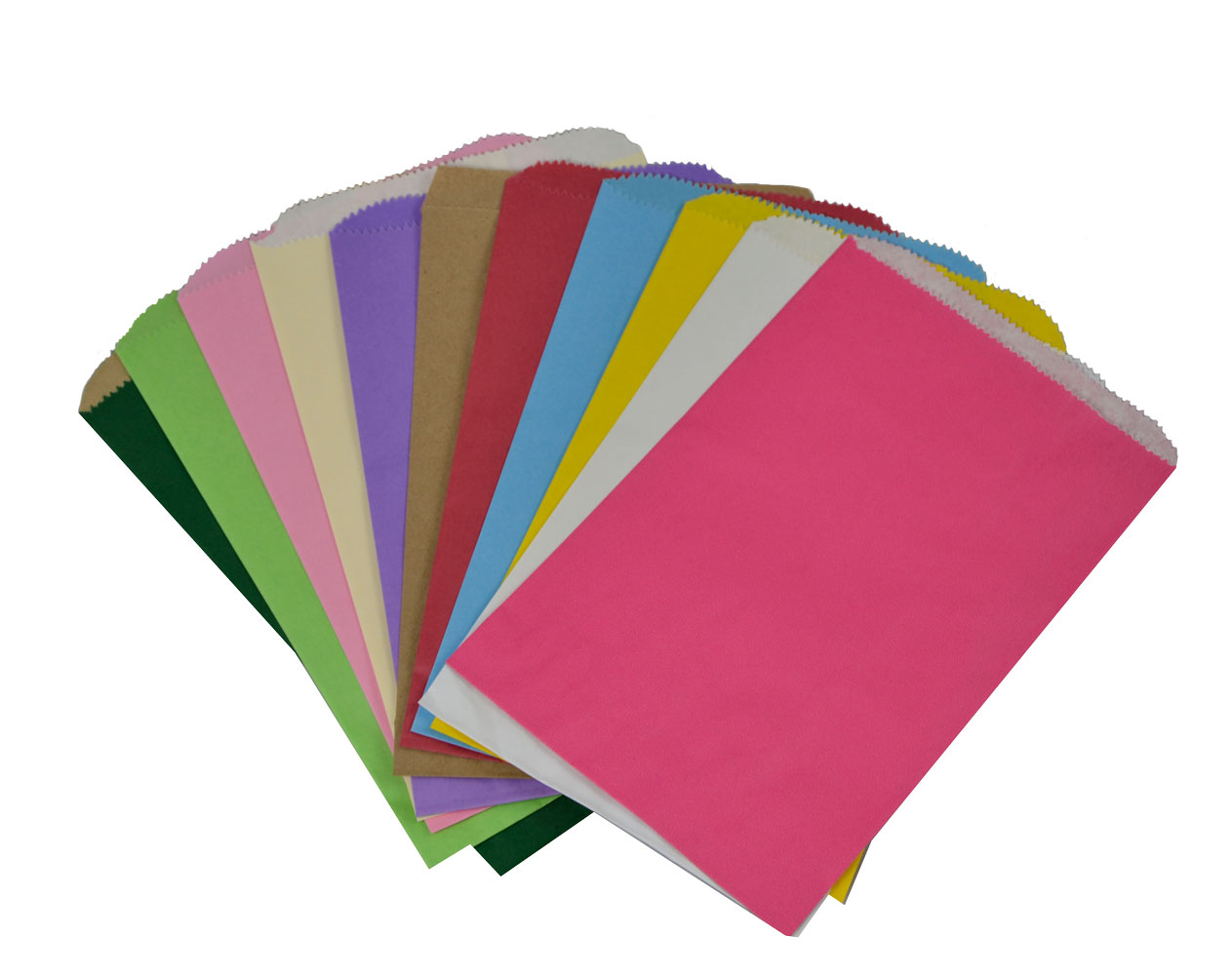 Color makes a statement – and by using colored paper bags to package your goods – so can you. Popular for special events, craft projects, retail shops and other businesses, colorful paper bags offer an affordable way to set yourself apart and make a positive impression. They're 100% recyclable and biodegradable, so whether you're using seasonal colors throughout the year, or matching your company logo, a colorful paper bag can reinforce your brand with sustainable packaging.
There are two types of colored paper bags:
Beater-Dyed: Paper that is dyed in the manufacturing process when the material is still a slurry, resulting in a paper that is a solid color all the way through the paper (if cut or ripped, the inside of the sheet or fiber is colored the same as the outside). Because the paper mills make the paper in very large batches, custom beater-dyed colors are not available.
Tinted: White or natural kraft paper rolls printed with 100% ink coverage on one side. The opposite side of the paper remains the original color. When the bag is made, the outside will be colored, while the inside will be the original paper color. Tinting allows for custom colors in certain bag sizes and styles because it can be done after the paper is made, either as a separate process – or while the bag is being manufactured. Minimums and options vary by bag size/type due to paper width and availability.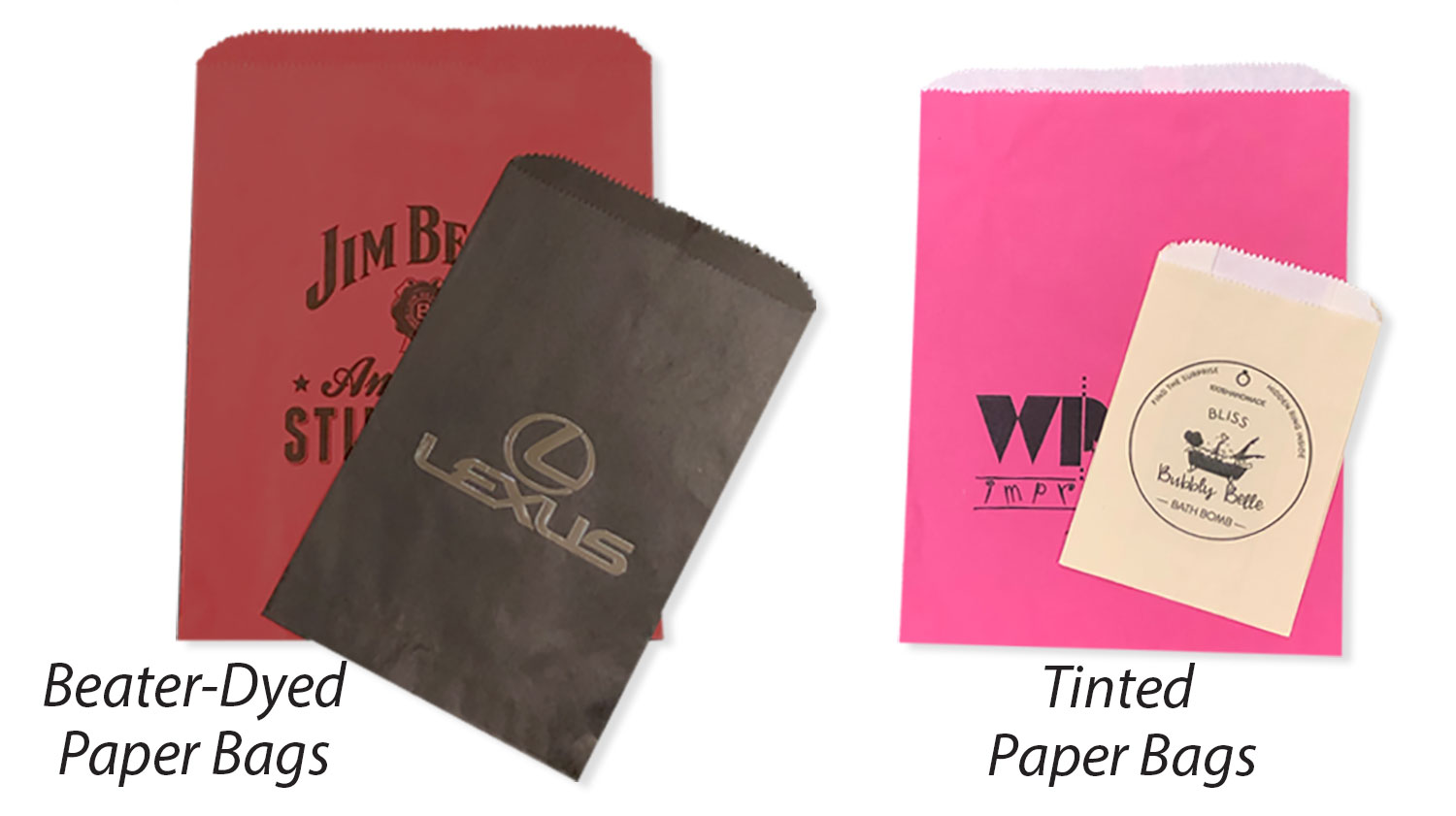 WCI manufactures bags from both tinted and beater-dyed paper. Availability varies by color and size for Merchandise, SOS, and Gourmet bags. By visiting the product page and selecting the color you're interested in on the product page, you will see available sizes. And vice-versa, by selecting a bag size, you can see the available colors.
Popular stock sizes include (these sizes are available in all stock paper colors):
Merchandise Bags:

6 1/4 x 9 1/4
8 1/2 x 11
12 x 15

SOS Bags:
Current beater-dyed stock colors include:
Black
Lime Green
Petal Pink (Pastel Pink)
Purple
Red
Sky Blue (Light Blue)
Sunbrite (Bright Yellow)
Current tinted stock colors include:
Cream (Ivory) – White paper tinted cream
Forest Green (Dark Green) – 100% recycled natural kraft paper tinted dark green
Wild Rose (Hot Pink) – White paper tinted hot pink
Colorful paper bags are available in one-case minimum on stock items – plain or printed. If you're looking for a custom-colored bag, we have the ability to 100% tint select sizes of merchandise bags. Minimum order requirements apply. Contact our helpful sales team today for more information or to receive samples.